In The Picture of Dorian Gray, Oscar Wilde writes "the books the world calls immoral are books that show the world its own shame." Likewise, Ray Bradbury in Fahrenheit 451 calls a book a loaded gun. In a world where public education has become a battleground for political points, it comes as no surprise that books taught in language arts classes often face scrutiny as adults agonize over the definition of "age-appropriate content." Sometimes attempts by adults to impose their personal moral views on an entire group of students results in banned books.
The right to read – and the freedom to read what we wish – is a time-honored pillar of both democracy and public education. But some books cause a stir, especially those delving into racism, sexuality, violence, or morality.
Even today, in the 21st century, teachers around the country face challenges and outright bans to deeply important texts, all because someone, a parent or community member, objects to the content of a book being taught.
The American Library Association has established Banned Book Week, which takes place annually in September, to promote the importance of the freedom to read.
Here are 30 books that have faced challenges or bans that you should add to your reading list right away.
Just so you know, we may get a small share of the sales made through affiliate links on this page.
Banned picture books
By Maurice Sendak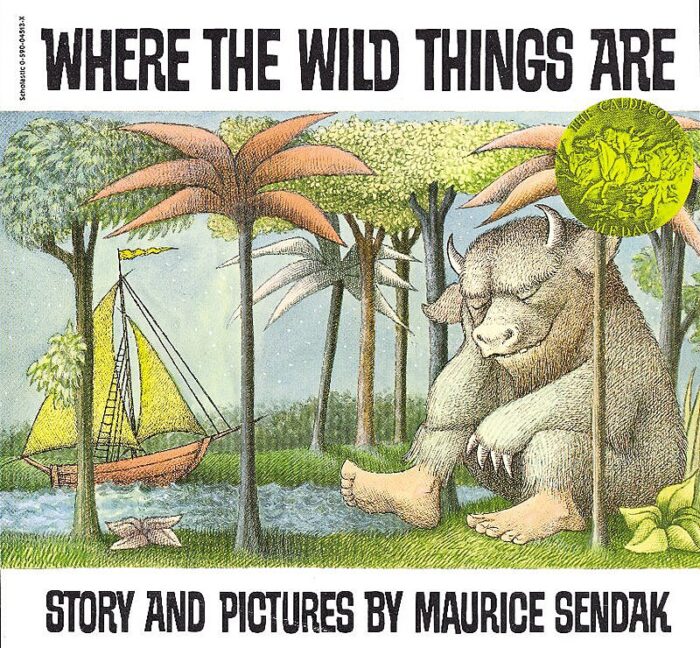 Where the Wild Things Are is a childhood classic and Caldecott-winning picture book about a young boy named Max who sails to a far off land and becomes king of the wild things. While he is sent to his room for wreaking havoc in his wolf costume, Max returns from the land of his imagination to find a hot supper waiting for him.
Why it was banned: Supernatural elements and dark, disturbing imagery; psychologically damaging because a boy is sent to bed without supper.
By Maurice Sendak
A boy named Mickey is asleep in his bed when he's suddenly transported into the Night Kitchen, a land where bakers obsessively bake the morning's cake. At one point, Mickey falls into the batter. He loses his pajamas along the way and is depicted nude in a few spreads, until he escapes the kitchen in a plane made of bread and wakes up in his own bed.
Why it was banned: Nudity
By Tomie DePaolo
Strega Nona leaves Big Anthony alone with her magic pasta pot, and soon Anthony unleashes a magic he cannot control. Luckily, Strega Nona – literally, Grandmother Witch – returns to sort out Big Anthony's mess.
Why it was banned: Positive depictions of witchcraft
Written by Justin Richardson and Peter Parnell and illustrated by Henry Cole
Based on a true story, And Tango Makes Three describes two male penguins named Roy and Silo, who are a bonded pair. A zookeeper gives them a motherless egg, and together the two penguins hatch and raise a chick named Tango.
Why it was banned: Positive depictions of same-sex family
By Shel Silverstein
Shel Silverstein's irreverent poetry and his signature artwork are practically modern classics. They are funny and an easy introduction to poetry for elementary school students – even my high school students still read these poems!
Why it was banned: Rebellious poems that undermine parental authority
Written by Leslea Newman and illustrated by Laura Cornell
Heather has two mommies, but she learns that families come in all shapes and sizes when she and her classmates draw pictures of their families and no two are the same.
Why it was banned: Same-sex parenting and homosexuality
Written by Jessica Herthel and Jazz Jennings and illustrated by Shelagh McNicholas
Jazz Jennings knew from a young age that she had a "girl's brain in a boy's body." I Am Jazz chronicles Jazz's story as a transgender individual.
Why it was banned: Depictions of a transgender child
By Todd Parr
The Family Book is a celebration of the different varieties that families come in – two parents, one parent, same-sex parents, grandparents, pets, and more. This book celebrates the differences that make us who we are.
Why it was banned: Depiction of same-sex families
By Dav Pilkey
Captain Underpants is a bestselling series of graphic novels for children about a superhero named Captain Underpants and his creators George and Harold.
Why it was banned: Offensive language, partial nudity, glorifying misbehavior by children
Written by William Kotzwinkle and Glenn Murray and illustrated by Audrey Colman
Billy and Betty love their dog Walter in spite of his odorous problem, but Dad says they have to get rid of him. One night, burglars break in and Walter gets to save the day!
Why it was banned: Excessive use of the word 'fart'
Middle grade and YA
By Angie Thomas
Sixteen-year-old Starr Carter is the sole witness of the police shooting that kills her friend Khalil. She finds herself caught in a firestorm as Khalil's story blows up into a national debate. The Hate U Give – THUG for short – has won just about every award a book can win.
Why it was banned: Inappropriate language and sexual situations
By Madeleine L'Engle
In this book that won the Newbery award, Meg, her brother Charles Wallace, and her friend Calvin travel across the universe in search of her missing father, an astrophysicist. The book is a coming of age tale that is truly about a battle of good versus evil.
Why it was banned: Being too religious, not being religious enough, depictions of witchcraft and the supernatural
By Stephen Chobsky
Charlie, the wallflower in the title, stars in this coming-of-age story as he tries to navigate the sometimes-tumultuous waters of adolescence. The book is raw and real.
Why it was banned: Language, homosexuality, scenes that sexually explicit, and depictions of drug and alcohol abuse
By John Green
Protagonist Miles Halter leaves for boarding school and meets Alaska Young, a bold, tortured girl like he's never met before, whose fate at the end of the story impacts Miles forever.
Why it was banned: Offensive language and sexually explicit descriptions
By S.E. Hinton
The Outsiders is one of the iconic classic banned books. It tells the story of Ponyboy and his fellow "Greaser" brothers Darry and Sodapop. The greasers are at war with a rival gang called the "Socs," and one day things go too far.
Why it was banned: Offensive language, depictions of drug use, gang violence
By Lois Lowry
The Giver is the first in a series of often four banned books called The Giver Quartet. It depicts a dystopian world of conformity in which only one man retains all of society's memories and emotions. Twelve-year-old Jonas is selected to become the next Receiver of Memory, and with this new assignment comes a world of realization that Jonas is hardly prepared to receive.
Why it was banned: Depictions of infanticide and euthanasia in a dystopian society
By Laurie Halse Anderson
Melinda starts her freshman year completely ostracized after she called the cops on a party that got out of hand during the summer. She shuts down, only finding a small respite in art class. Eventually, the reader learns that something happened at the party that changed the trajectory of Melinda's life. Once her secret is out, she recovers her voice and learns to always speak up for herself.
Why it was banned: Profanity, sexually explicit content and depictions of drinking
By Judy Blume
Forever is a book about a committed high school couple deciding to have sex. Specifically, the teenager girl protagonist, Katherine, decides to lose her virginity to Michael. Eventually, their relationship fizzles, leaving Katherine contemplating the nature of love.
Why it was banned: Descriptions of sexual intercourse and discussions of birth control put this on the list of frequently banned books.
By Philip Pullman
This is the first in a fantasy trilogy for teens that is set in a world where humans each have animal familiars known as daemons. Protagonist Lyra, an orphan girl, is concerned about the mysterious disappearances of children in her town. When she learns the disappearances may be connected somehow to her scholarly uncle and a strange phenomenon known as Dust, she sets out to solve the mystery.
Why it was banned: Promotion of atheism and denigration of Christianity
By Patricia McCormick
This short book is about Callie, a girl who cuts herself and is sent to a treatment facility, where she falls mute and refuses to participate in rehabilitation. It's an intense and powerful read.
Why it was banned: Depictions of self-mutilation
Classics and contemporary fiction
By Jeanette Walls
The Glass Castle spent seven years on the bestseller list, which speaks to the power of this memoir. Walls writes about her upbringing in the hands of a brilliant father who turned destructive when drinking and a mother who didn't want the responsibility of motherhood.
Why it was banned: Sexual situations, depictions of abuse and alcoholism
By Khaled Hosseini
A novel of searing power, The Kite Runner follows Amir, a man who was raised in Afghanistan and becomes a successful writer in the United States. The death of his childhood friend at the hands of the Taliban prompts Amir to return to the land of his childhood, where he must face the memories that haunt him.
Why it was banned: Sexual violence, religious viewpoint, offensive language
By Harper Lee
A classic taught in many schools today, To Kill A Mockingbird is a coming of age story set against a vicious trial in which a white woman falsely accuses a black man of rape in the deep South.
Why it was banned: Profanity, racial slurs, discussion of rape
By J.D. Salinger
Holden Caulfield is, at sixteen, jaded by society, by adults, and by the world around him. He explores the bowels of New York City and its characters in a story that ultimately examines the loss of innocence required to grow up in this world.
Why it was banned: Profanity and sexual scenes
By Toni Morrison
Beloved is an unflinching and important read that explores the atrocities of slavery from the perspective of Sethe, a woman who was once a slave and is now free, except for the memories of the hideous things she was forced to experience.
Why it was banned: Racial and sexual violence, infanticide, language
By Kurt Vonnegut
Billy Pilgrim, a World War II prisoner becomes "unstuck" in time and relives scenes from his life over and over again. The theme Vonnegut develops centers around the depravity of war.
Why it was banned: Sexual situations, profane language, content deemed immoral and anti-Christian
By George Orwell
Animal Farm is an allegory about the dangers of totalitarianism. In it, a cast of farm animals set out to great a utopia, but their dream becomes a nightmare when the subtle temptation of power becomes too much and tyranny reigns supreme.
Why it was banned: Political commentary that could encourage unrest
By Maya Angelou
Angelou writes a memoir about her indomitable spirit, from the loneliness she feels when her mother sends her to live with her grandmother to the experience of being raped as a child. She writes about how she found herself within the pages of books written by great authors, which led her to become one of America's greatest poets.
Why it was banned: Offensive language and portrayals of child rape, racism, and violence
By John Steinbeck
George travels with Lennie, a man with a heart of gold and the mind of a child. They look for work in depression era California, while dreaming of their own chance at the American Dream.
Why it was banned: Profanity, racial slurs, violence, depressing themes
By Margaret Atwood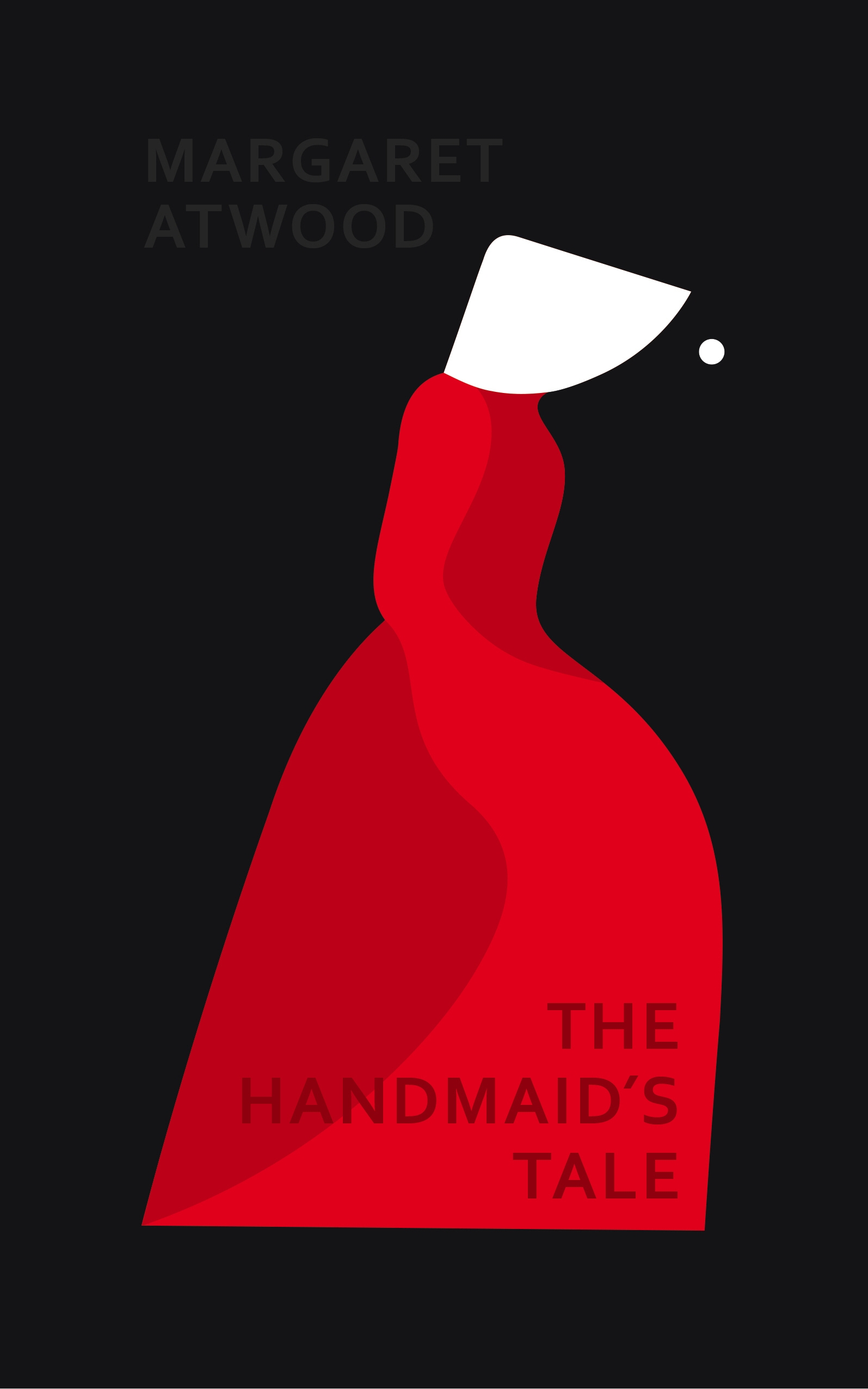 This dystopian novel takes place in a post-democracy world ruled by hyper-religious totalitarian regime that has enslaves women and forces them to bear children.
Why it was banned: Sexual overtones
What banned books do you recommend? Come tell us in the Empowered Teachers community.
Other Amy's Booklists You'll Love: