While 2021 holds a lot of uncertainty, one thing is for sure – the books set to be released this year are going to be spectacular. Here are 30 of the most anticipated 2021 books for elementary, middle, and high school students. These are surefire bets for teachers looking to expand their classroom library or immerse themselves into brand-new children's literature. You'll find a little something for everyone, from graphic novels to picture books and novels in verse. Some are from tried-and-true authors, but others are highly anticipated debuts.
Just so you know, we may get a small share of the sales made through affiliate links on this page.
30 Highly-Anticipated 2021 Books
Picture books
Written by Joanna Ho and illustrated by Dung Ho
This highly anticipated picture book promises to be an inspirational 2021 title. In it, a young Asian girl notices that her eyes look different from those of her white peers. She notices, too, that she has eyes like her mother and grandmother and all the women in her family, all women she loves and looks up to.
Release date: January 5
By Brigette Barrager
The author of Uni the Unicorn and Vlad the Rad returns with this charming book about the symbolism of flowers. Barrager explains the qualities of children born under each month's flower in this charming picture book.
Release date: January 25
Written by Matt de la Peña and illustrated by Christian Robinson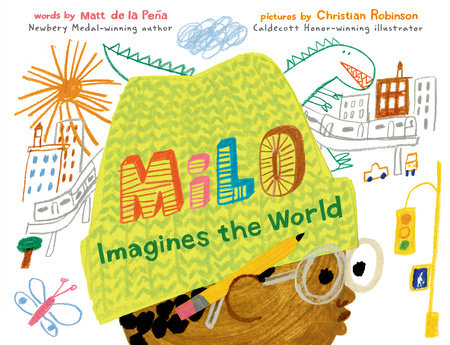 Author de la Peña and illustrator Robinson teamed up on the award-winning Last Stop on Market Street, so their new title is highly anticipated. In it, young Milo rides the subway and imagines stories about his fellow riders, but he's surprised when one rider whose life he pictured differently from his gets off at the same stop as he does.
Release date: February 2
By Helaine Becker and Dow Phumiruk
Teachers are familiar with Title IX, the law that protects all Americans regardless of gender. An Equal Shot looks behind-the-scenes at the legislative process of passing Title IX.
Release date: February 23
By Dawn Masi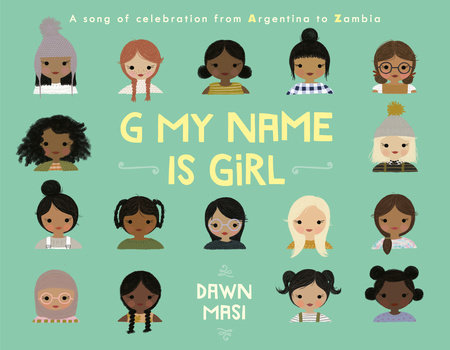 This unique alphabet book is all about empowering young girls. Each alphabet page is about a girl whose name starts with that letter, as does her country and several defining character traits. Sweet multicultural illustrations make this book a strong choice for celebrating diversity.
Release date: February 23
Written by Scott Riley, illustrated by Nguyen Quang and Kim Lien
A group of boys in a Thai village watch the World Cup and are inspired to create their own soccer team. The only problem is, the only space they have to play is a sandbar that appears twice a month at low tide. The boys band together to build their very own floating soccer field so they can play whenever they'd like.
Release date: March 2
Written by Jessica M. Rinker and illustrated by Meg Hunt
In 1977, Brenda Berkman wanted to take the FDNY exam, but the fire department changed the test to make it impossible for women to pass. She took the FDNY to court, won, and passed the exam once the test became fair. Berkman spent 25 years as a firefighter and was a 9/11 first responder. This remarkable true story is documented in Send a Girl.
Release date: March 9
By Lori Nichols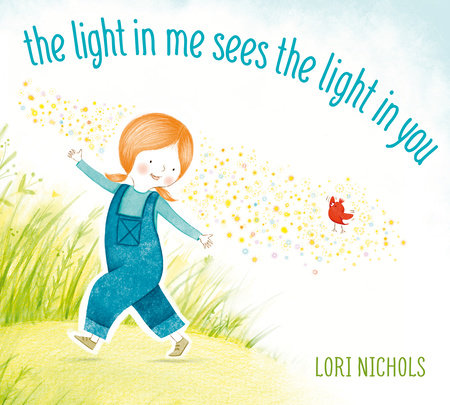 A little girl befriends a bird, and the two have a special connection that transcends their differences. However, one day the bird flies away. The girl is lonely until the bird visits her in her dreams. This looks to be a title that gently teaches about the power of living in the moment.
Release date: March 16
By Sara de Wall and Erika Medina
Young inventor Sicily Bridges has a hard time making friends. She fills her days building fantastic creations and stumbles across a whimsical and heartfelt unlikely friendship.
Release date: April 13
Written by Raakhee Mirchandani and illustrated by Holly Hatam
This strong multicultural title is about a Sikh father and daughter. Each morning, Papa lovingly styles his daughter's hair, and she likes it best when he styles hers just like his!
Release date: May 4
Middle grade
By Nikki Grimes
This poetry collection focuses on work by women poets of the Harlem Renaissance, an often-overlooked part of literary history. Award-winning author Nikki Grimes uses the "golden shovel" poetry method to write her narrative while introducing these inspiring Harlem Renaissance poets.
Release date: January 5
By Jennifer L. Holm
This highly anticipated middle grade novel is by Jennifer L. Holm, author of the bestselling The Fourteenth Goldfish. In The Lion of Mars, 11-year-old Bell has grown up in a Martian colony. When a virus breaks out and the colony's grownups become sick, the children must save the day.
Release Date: January 5
Written by Colleen AF Venable and illustrated by Stephanie Yue
This new graphic novel series promises to be a ton of fun. In this first installment, Katie is trying to earn money for summer camp, so she agrees to catsit for her neighbor Madeline, who has 217 cats!
Release Date: January 5
By Megan E. Freeman
Billed as perfect for fans of Hatchet, Alone is about 12-year-old Maddie who wakes up to find she is alone in a town that has been evacuated for reasons unknown. Maddie must learn survival skills and build the mental fortitude to cope with her loneliness.
Release date: January 12
By Carol Cujec and Payton Goddard
Ideal for readers who enjoyed Wonder, Real is inspired by true events. Thirteen-year-old Charity enters public school in junior high. She's highly intelligent, but her autism makes her act differently from the other kids. Read about her journey toward finding acceptance in Real.
Release date: February 2
By David Levithan
Lucas' brother Aiden disappears for six days, then suddenly reappears telling an outlandish story. All the kids say Aiden ran away and made up a cover story, but as he sticks to his tale, Lucas starts to believe the impossible.
Release Date: February 2
By Cynthia Leitich Smith
This is a collection of intersecting stories written by a variety of native writers. The premise is that native families from around the country gather at the Dance for Mother Earth Powwow in Ann Arbor, Michigan. The stories and poems in this book derive from characters at the powwow.
Release Date: February 9
By Holly Goldberg Sloan
From the author of Counting By Sevens comes this novel which promises to be heartfelt. In it, Sila misses her mom, who left for Turkey to secure immigration paperwork. She lives in Oregon with her father and befriends an elderly lottery winner. Together, the two set out to rescue a circus elephant.
Release Date: March
By Hena Khan
This is a follow-up to the award-winning Amina's Voice. In Amina's Song, Amina is eager to share details of her Pakistani vacation with her classmates in a school report about her hero Malala Yousafzai. After the presentation, her peers only focus on the worst parts of the story, when Amina is trying to share the country's beauty.
Release date: March 9
By Lisa Fipps
Starfish appears to be a middle grade version of Julie Murphy's Dumplin'. In this novel in verse, Ellie lives by her self-imposed fat girl rules, and the only place she feels like she can truly be herself is in the swimming pool, where she can be like a starfish and take up as much space as she'd like. The novel follows Ellie as she learns that she is allowed to take up space on land as well as water.
Release Date: March 9
Young adult
By Alexandra Bracken
Lore sounds like an excellent choice for fans of mythology and fantasy. In it, the Greek gods and goddesses are forced to become mortal once every seven years, when they can be hunted by those eager to seize their powers.
Release Date: January 5
By Angie Thomas
Renowned author of The Hate U Give and On the Come Up, Angie Thomas, returns to Garden Heights for her newest novel, this one about Maverick Carter, the son of a gang member who is in prison. Maverick works hard to care for his family, but his whole world turns upside down when he learns he's a father.
Release Date: Jan. 12
By Tami Charles
Inspired by true events, Muted is a highly-anticipated novel in verse about a young woman who gets pulled into the circle of one of the biggest R&B stars in the world. At first, it's a dream come true for protagonist Denver – until she realizes that a web of deceit has been spun around her, and now she doesn't know how to escape.
Release Date: Feb. 2
By Tanya Boteju
Bruised promises to be the hit roller derby movie, Whip It, in book form. After teen Daya Wijesinghe's parents die in a car accident, she finds comfort in bruises, so it's no wonder she's drawn to the sport of roller derby. While she looking for the pain of bashing into other skaters, what she finds are teammates who lift her up when she needs it the most.
Release Date: March 23
By Ciannon Smart
Jamaican-inspired fantasy about dueling witches? Yes, please. In this novel, sworn enemies Jazmyne and Iraya must grudgingly join forces to defeat an even deadlier foe.
Release Date: April 20
By Becky Albertalli
Becky Albertalli is the reigning queen of romantic comedy, best known for Simon Versus the Homo Sapiens Agenda. In Kate in Waiting, Albertalli gives readers a story of a tangled love triangle. Kate and Andy are best friends – inseparable – often crushing on the same guy from afar. But when their crush, Matt Olsson, comes to their school, their loyalties to each other are tested.
Release Date: April 20
By Mackenzi Lee
Mackenzi Lee's readers clamored for more after The Gentleman's Guide to Vice and Virtue and its sequel, The Lady's Guide to Petticoats and Piracy. Now, Lee gives readers a series finale in the Nobleman's Guide, which follows Monty and Felicity's youngest sibling, Adrian.
Release Date: April 27
By Tahereh Mafi
Tahereh Mafi gained lifelong fans after her funny and poignant A Very Large Expanse of Sea, and she returns with a novel touted just as highly. Set in 2003 just as the United States has invaded Iraq, An Emotion of Great Delight follows Shadi and her Muslim family in the aftermath of 9/11.
Release Date: June 1
By Jeff Zentner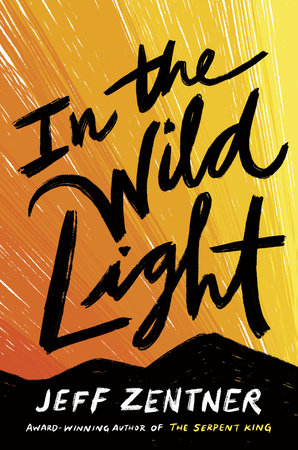 Cash and Delaney are best friends in this novel set in Appalachia. Cash's life has been difficult and riddled by the rampant drug abuse in his community – including the opioid overdose that killed his mother. Now, his grandfather Papaw is losing a battle with emphysema. Delaney offers Cash a way out when she gets them both full ride scholarships to a prep school, but can Cash really leave his grandparents and the town that raised him?
Release Date: August 10
By Amber McBride
This highly anticipated novel is written in verse by debut author Amber McBride. In it, a teen girl named Moth has lost her family in a car accident and lost herself along the way. She meets Sani, a boy searching for his family's roots, and the two embark on a road trip to find themselves.
Release Date: August 17
What 2021 books are you looking forward to? Let's discuss it in the Empowered Teachers community!
Other book lists from Amy's bookshelf you'll love: