Everyone has toilet paper rolls that they are ready to throw in the trash. Recycle those rolls and make them into something amazing in your classroom. This is a no-cost way to turn something useless into something special! They can be used for anything from an organizer to reading, math, or science activities, or even a pencil holder for your whole classroom.
Here are 20 easy-to-create activities you can do in your classroom with empty toilet paper rolls!
Just so you know, we may get a small share of the sales made through affiliate links on this page.
1. Turkey Toilet Paper Roll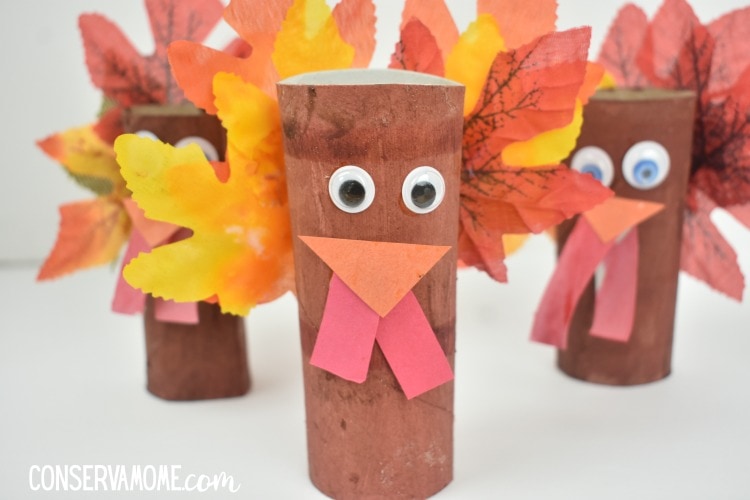 Source: ConservaMom
This is a great Thanksgiving activity for PreK students! Every kid gets to make their own turkey and bring it home. Besides the rolls, you will only need googly eyes, brown paint, and real or fake leaves. This activity can be adapted to any holiday/season.
2. Color Sorting Activity
Source: It's a Mother Thing
Use construction paper and glue to make each toilet paper roll a different color. Then students can find small objects and place them in the correct colored roll to practice sorting colors.
3. Make Your Own Binoculars
Source: The Chirping Moms
These easy-to-make binoculars are fun to use for a science activity. All you need is construction paper, tape, and string to make these!
4. Monster Rolls
Source: Studio Stilla
Each kid gets to design their own monsters with a number on them. Then have the students place the number of marbles inside the corresponding roll of that number.
5. Addition Wall
Source: Mothering With Creativity
Create your own addition wall using common household items. This is an awesome way to make adding fun!
6. Cat in the Hat
Source: Planning Playtime
Make reading Dr. Seuss fun with this Cat in the Hat inspired craft. A few pieces of construction paper, tape, and a pencil are all you need to make this project come to life!
7. Word Family Pull Out Rolls
Source: I Can Teach My Child
For this wordy activity, you will need flattened rolls and a paint stick to write letters on. It easily becomes a great way to practice sight words with a similar ending sound but different beginning sounds.
8. Chicka Chicka Boom Boom Letter Tree
Source: Life, Crafting, and Mom Life
Every early childhood teacher knows Chicka Chicka Boom is a fantastic way to teach the alphabet. Make a letter tree to go along with the story with toilet paper rolls, foam letters, construction paper, coconut leaves, and glue.
9. Alphabet Animals
Source: C.R.A.F.T.
Looking for another way to practice the alphabet? Have each student design an animal starting with each letter of the alphabet and display them in the front of the class for everyone to see.
10. Desk Organizer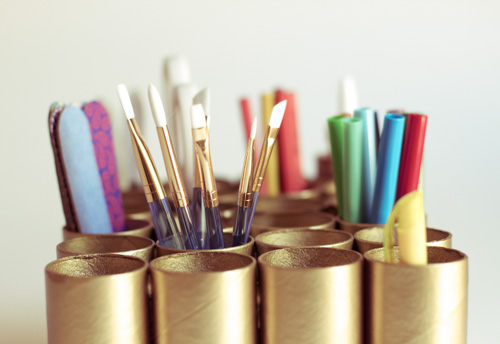 Source: Hometalk
Every teacher could save a few bucks with this fun do-it-yourself project. Use toilet paper rolls with hot glue and a cardboard base to create a starting point. Customize the colors and design to make it your own!
11. Cord Organizer
Source: Apt. 528
Use this one in your classroom or at home to organize that wild jumble of cords you have all over the place!
12. Make Your Own Windmill
Source: One Little Project
What better way to teach about wind power in science class than to have students make their own windmills? This one will take a bit more prep work but the outcome is worth it.
13. TP Roll Catapult
Source: Left Brain Craft Brain
Students can create their own catapult to learn about the parts of a simple machine, including a lever, a wheel, a pulley, and a wedge.
14. Presidential Tubes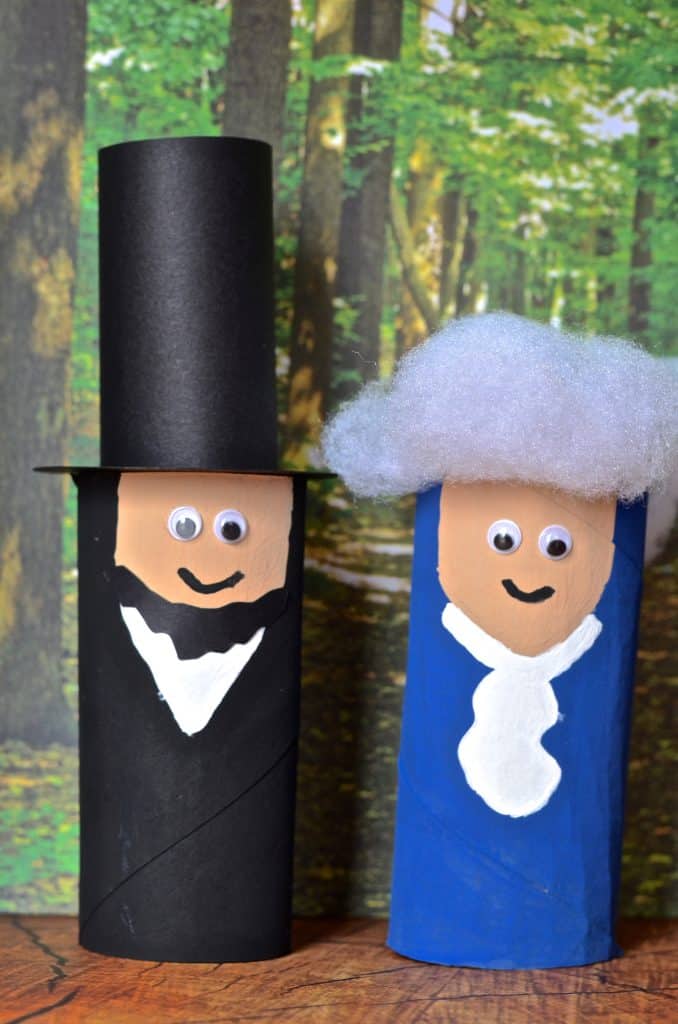 Source: Surviving a Teacher's Salary
Remembering all of the presidents can be a challenge! As you teach your students about each president, have them design a roll that looks like each former leader of our country.
15. Space Shuttle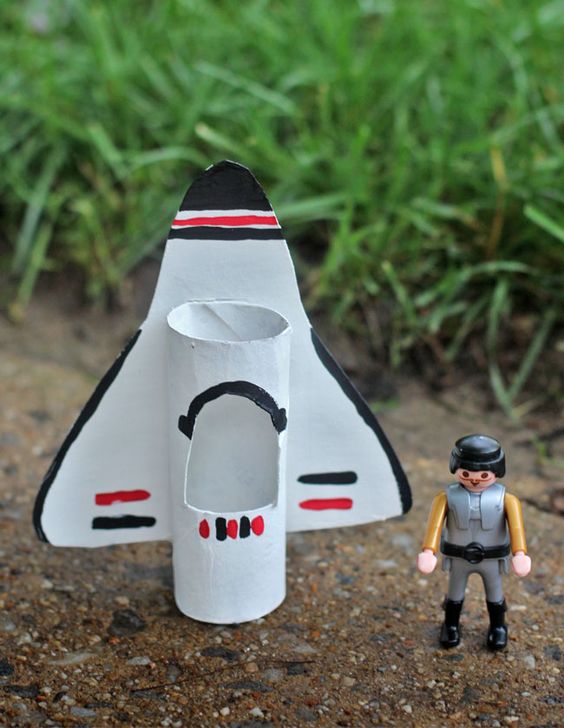 Source: The Educators' Spin On It
Teach your students about the history of space exploration using a few toilet paper rolls, a cereal box, and paint.
16. Make a Mini Planter
Source: Plant Care Today
Need a planter for every student during science class? Look no further than toilet paper rolls and scissors, and you can have your very own DIY mini planters for planting seeds.
17. Emotion Rolls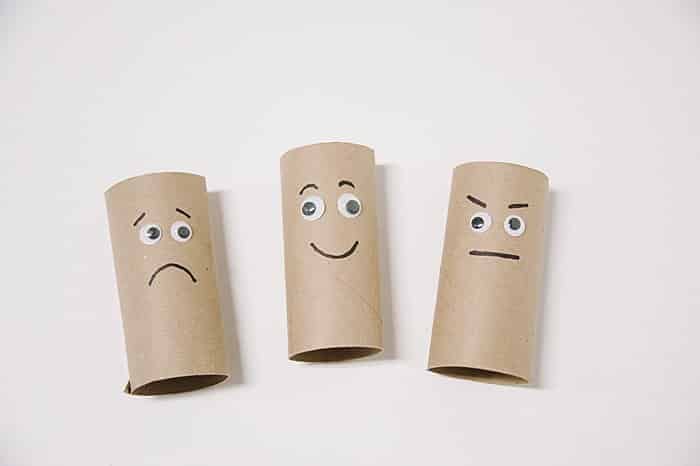 Source: Laura Radniecki
Teach your class about emotions using a simple roll with different facial expressions on each one!
18. Shape Stamper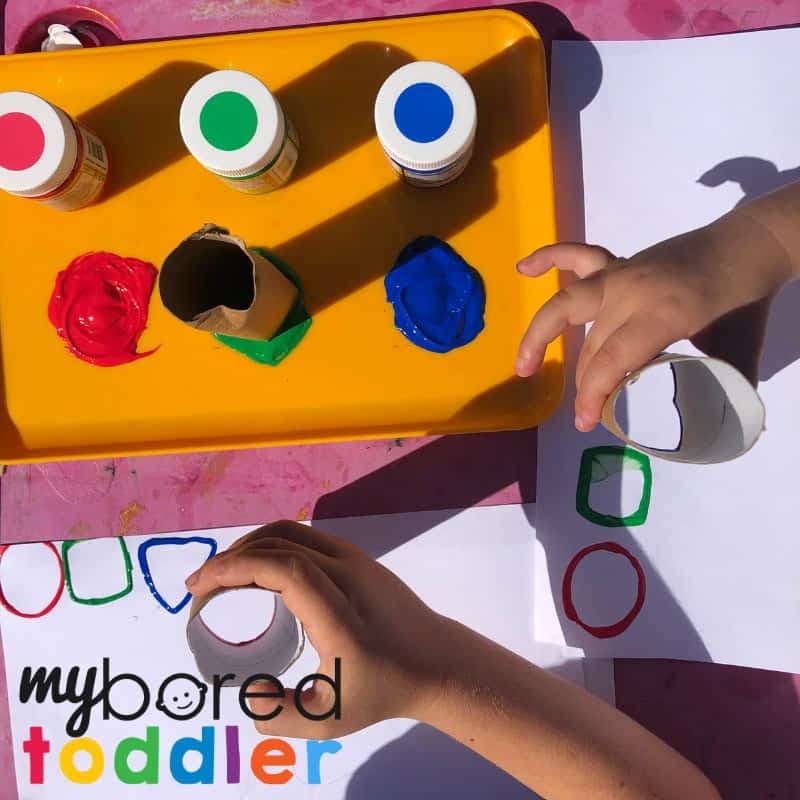 Source: My Bored Toddler
This is a fun (and sometimes messy) activity to learn the basic shapes. Students can bend the roll to create the shapes and use paint to stamp them on paper.
19. Ball Maze
Source: Instructables Living
This cardboard box maze uses toilet paper rolls and a marble. It's an engaging way to work on fine motor skills with your students.
20. Pencil Pockets
Source: 2nd Grade Sandcastle
This project is a must-have for all teachers. We are all sick of hearing students say they don't have a pencil or they need to sharpen it (again)! Assign them each a spot on the wall and give them sharpened pencils at the beginning of the day.
Recycle your toilet paper rolls today with these easy to make classroom ideas. Most of these require minimal materials and can be done with everyday objects to create a fun academic activity!
Also Check Out: