Let's be honest—we could all use some laughter and holiday cheer this year. Brighten up those December doldrums with one of these hilarious ugly Christmas sweaters made just for teachers.
Just so you know, we may get a small share of the sales made through affiliate links on this page.
1. "Be Nice to Your Teacher"
Get it HERE.
We've got old Chris Cringle on speed dial. Just saying.
2. Teaching's My Favorite
Get it HERE.
Calling all Elf fans! Remember, you have to read the shirt in the adorable voice of an excited Will Ferrell.
3. "Crazy Math Teacher" Ugly Christmas Sweater
Get it HERE.
It's true. Math craziness is a whole category of its own.
4. Teachers on Winter Break…
Get it HERE.
Okay, so this wasn't made just for teachers. But lazy sloth vibes are perfect for winter break, when we can finally sleep (and sleep and sleep).
5. Potter Nerd Holiday Sweater
Get it HERE.
Middle school teachers will win huge coolness points with this Harry Potter inspired Christmas sweater.
6. "12 Days of Teaching Special Education"
Get it HERE.
SPED teachers, remind yourselves and your colleagues of your hard work and dedication with this glorious sweater. Bonus points if you sing the song along with it!
7. "I Sleigh Math Problems" Teacher Sweater
Get it HERE.
Utilizing high school slang and making a Christmas pun? That adds up to a math teaching greatness.
8. "Is This Jolly Enough?"
Get it HERE.
Hey, we've all had days where the best we can do is show up and drink coffee. Now there's a sweater to go with the mood. The Grinch is extra relatable in 2020.
9. Alphabet Song Sweater for Kindergarten Teachers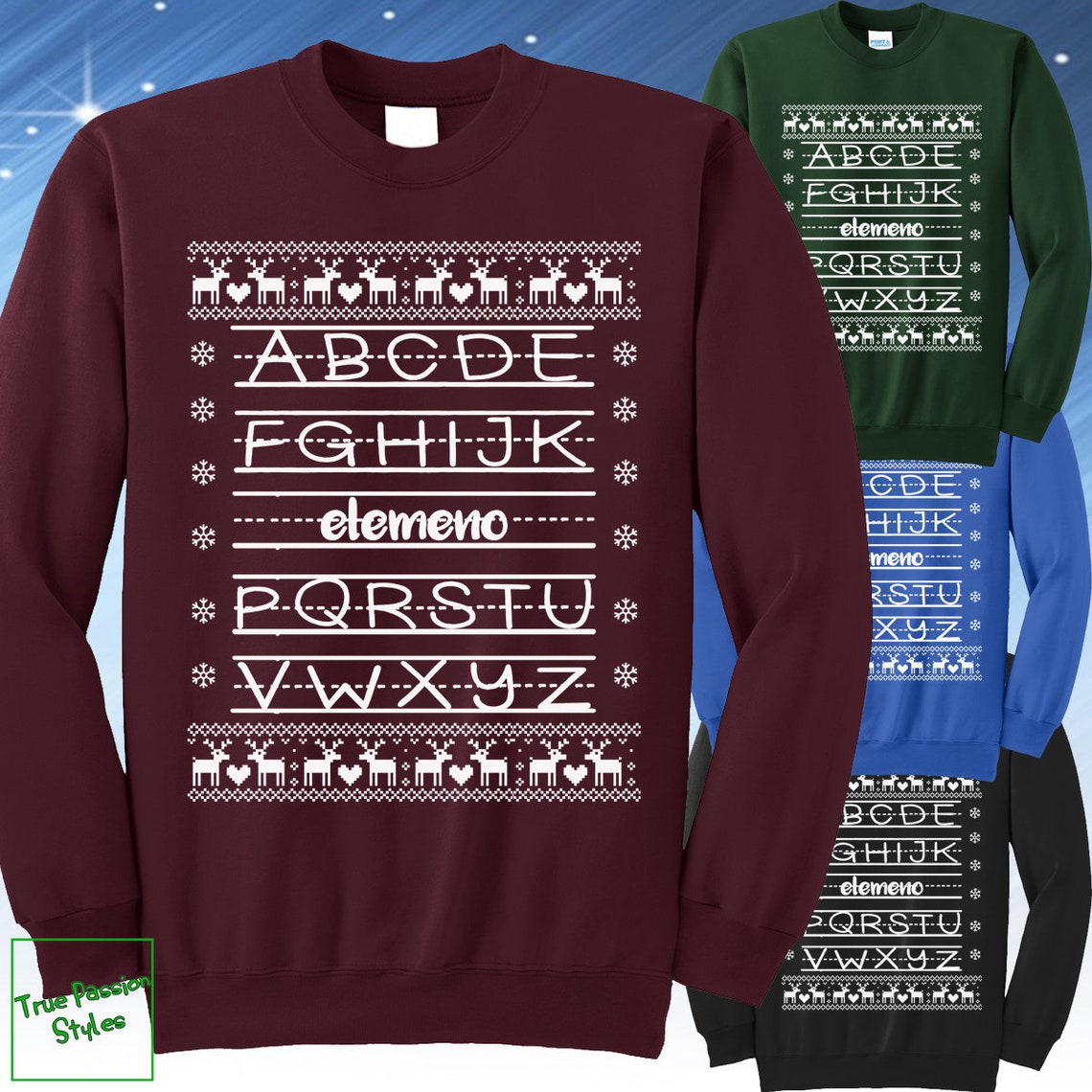 Get it HERE.
We love this alphabet song sweater! Because, in Kindergarten, "elemeno" is totally a letter.
10. Periodic Table Christmas Tree Ugly Sweater
Get it HERE.
Can't forget you, science teachers! Have yourself humming holiday tunes while you sweep up beaker glass and light things on fire.
11. "It's the Most Wonderful Time for a Book"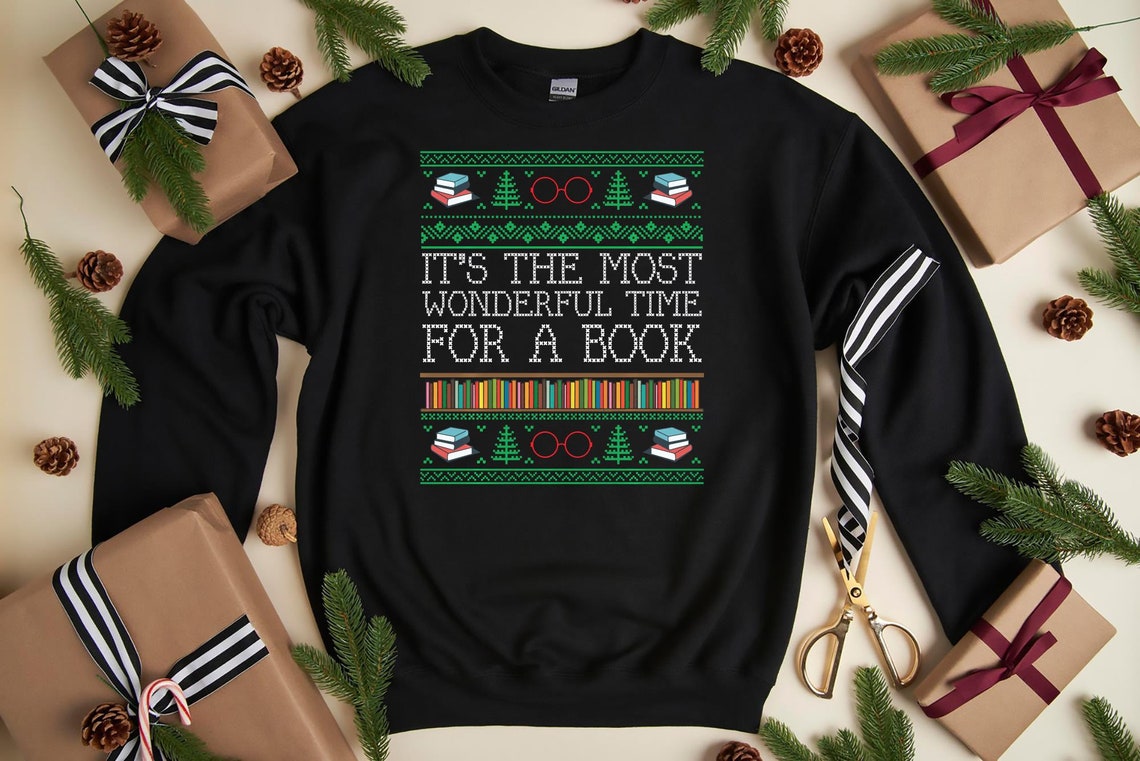 Get it HERE.
This sweater is a winner for teachers and librarians alike!
12. "Teacher of Smart Cookies"
Get it HERE.
If you love your students and cookies, you'll adore this cozy winter wear.
13. Christmath Holiday Sweater
Get it HERE.
This sweater will keep you warm and wonderfully punny.
14. "Everything Is Fine"
Get it HERE.
Be honest: In December, teaching can be as stressful as unraveling a ball of tangled Christmas lights. Coming in labels for multiple grade levels, this comfy sweatshirt is both festive and so, so real.
15. The Sweater Loophole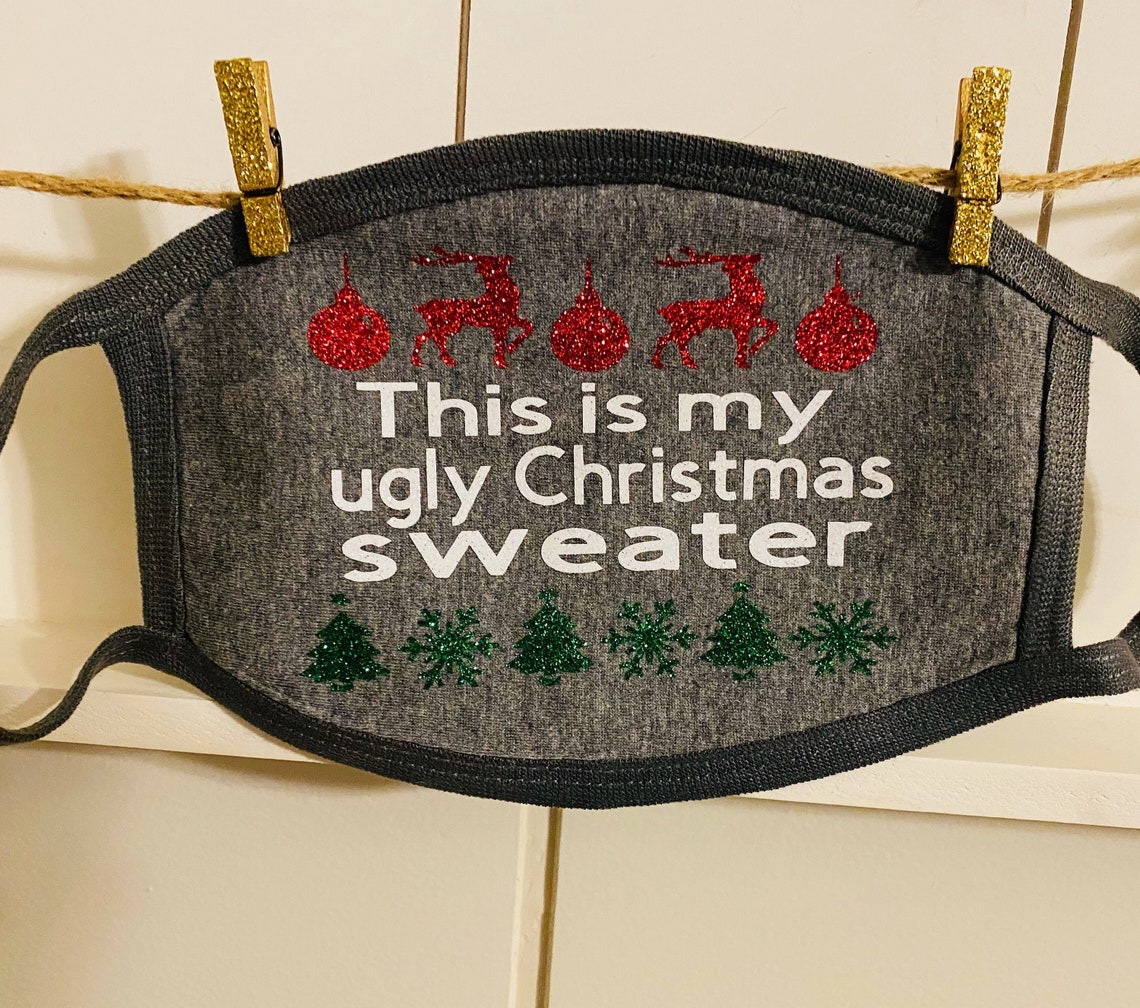 Get it HERE.
Hey, if we have to wear these all day, we might as well have fun with them.
16. Deck the (School) Halls Sweater
Get it HERE.
Coming in multiple color schemes, this sweater is totally classy!
17. Baby Yoda Sweater
Get it HERE.
He's everyone's dream student (minus the telekinesis and almost unbearable cuteness).
18. Dabbing Santa Sweater
Get it HERE.
Because you deserve a badge of honor for getting through this year of toilet paper madness, mask insanity, and Fortnite dances.
19. Coffee Lovers Sweater
Get it HERE.
For real. We are all one cup of coffee away from internal combustion.
20. PreSchool Teacher Nice List
Get it HERE.
It's true. Preschool teachers are saints.
Treat yourself or one of your teacher buddies to one of these awesome ugly Christmas sweaters and spread some holiday cheer!
Also Check Out: