Teachers need some love, appreciation, and pampering more than ever this year! We can't all just drop a gift off at school or send something in to the classroom with our child right now, though. Fortunately, we've put together a list of unique contactless gifts teachers will love! These can all either be sent by mail or as an email gift card.
Just so you know, we may get a small share of the sales made through affiliate links on this page.
Contactless gifts for teachers:
1. Celebrity sightings!
Cameo lets you commission a personalized message to be sent to the teachers in your life via email. Former child stars, current hit actors, athletes, musicians, YouTube superstars, comedians, and more are available. Carole Baskin is even an option!
MasterClass offers online courses from the greatest in their field. Gift teachers a year membership and they can learn about writing from Malcolm Gladwell, confidence from RuPaul, or cooking from Chef Gordon Ramsey.
2. Candles for good
Botanica makes high-quality candles that include a donation to a specific cause associated with that scent. Choose one you think will resonate with the teacher in your life. Teachers will love opening contactless gifts when the mail comes – especially when they smell as good as these candles!
3. Magazines
Even with so much available online, it's still fun to get magazines in the mail! Amazon makes it easy to scroll through options all in one place HERE.
4. Entertainment
Purchase a gift certificate for a streaming service so a teacher can binge on TV shows, podcasts, movies, audiobooks, or music all winter break! If they already have a subscription, they can contact customer service to extend their existing plan. A few options include:
Spotify
Netflix
Hulu
Disney Plus
ESPN+
5. Gift cards
You can't go wrong with gift cards! Amazon has hundreds of options HERE. Just about every chain store or restaurant is offered, plus spas, salons, theme parks, services, and more.
6. Teacher Style Box
Teacher Style Box is a clothing rental subscription service designed just for teachers. Teachers get fresh, stylish clothes to wear, which they send back after wearing – drastically reducing their laundry load! Multiple month gift certificates are available at a discount. Find out more here.
7. Wine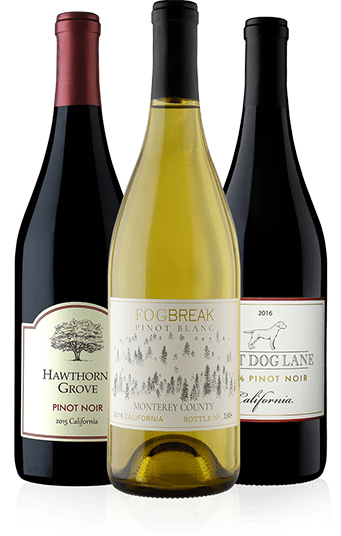 Firstleaf lets you send teachers a gift certificate so they can pick out a nice bottle of wine on you!
8. Food delivery services
Purchase a gift card to a delivery service, splurging for the upgraded annual membership. Good choices include:
Restaurant delivery
Door Dash
Uber Eats
Grub Hub
Bitesquad
Postmates
Grocery delivery
9. Pets
Barkbox has everything a pet lover needs to make their pooch happy. And they offer gift cards by email!
10. Plants
Did you know you can have fresh bouquets sent via Amazon? Check out the options HERE.
11. Fruit
Harry and David is famous for their mail-order pears, but they also have a wide selection of other fruit, as well as both sweet and savory treats.
12. Sweet treats
Cheryl's ships cookies that are both beautiful and delicious! Email gift certificates allow teachers to fill their cookie jar with their own selections.
All of these contactless gifts can be ordered today, right from your home or office, and sent directly to teachers. Happy shopping!
13. Meditation
Chorus Meditation offers both live group Zoom meditation classes, as well as pre-recorded classes that can be taken anytime on demand. This is a unique meditation practice set to pop music with guided instruction.
ALSO CHECK OUT: